National Enquirer
March 18, 1986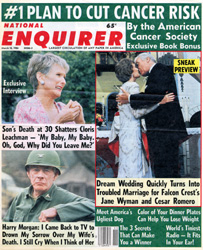 World's Tiniest Radio Fits in Your Ear

Here's a radio that's really "Out-a-Sight"! So small it fits in the ear (right), it's the world's tiniest AM radio, according to its manufacturer, American Technology Corp. of Salt Lake City.

It isn't much wider than a dime (left) -- and the tiny object beside it is the battery. To tune in stations, you simply twist the knob.

The radio works great outdoors but doesn't pick up stations as well indoors.

It sells for only $10 when purchased through the manufacturer. It's also available by mail order through the Harriet Carter Gifts catalog and the Johnson-Smith catalog.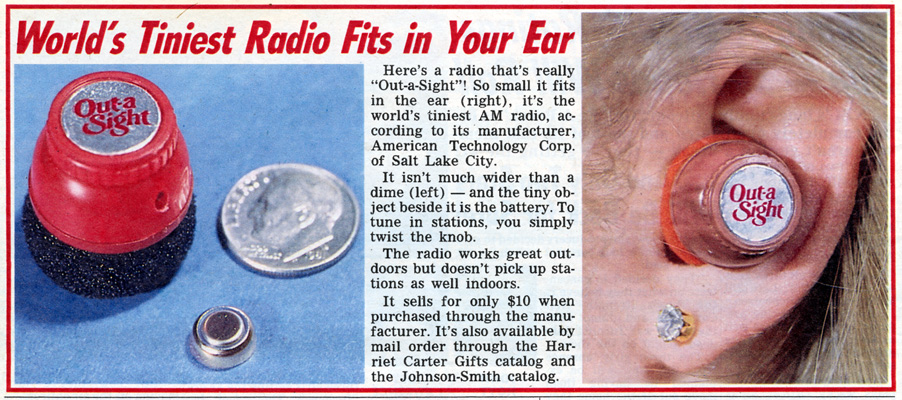 Contact Webmaster
Copyright © 2001-2005 Woody Norris. All rights reserved.
Revised: September 29, 2005