Penthouse
June 1997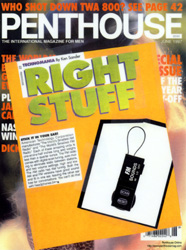 TECHNOMANIA - by Ken Sander

RIGHT STUFF

STICK IT IN YOUR EAR!

American Technology Corporation manufactures "The World's Smallest AM Radio" and "The World's Smallest FM Radio." Each of these amazing units is one-and-a-half inches long and weighs less than a quarter ounce. The FM radio comes with digital-scan tuning, auto-muting to eliminate static between stations, and two volume settings, high and low. The AM radio has dial tuning. Both the AM and FM versions have good sound and fit in one ear, leaving the other ear free for conversations. You can't do that with headphones.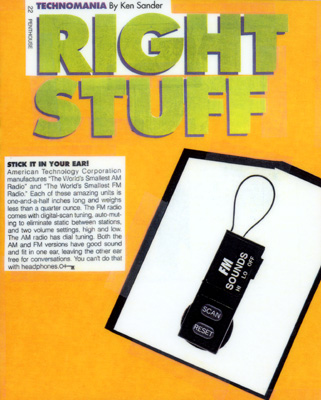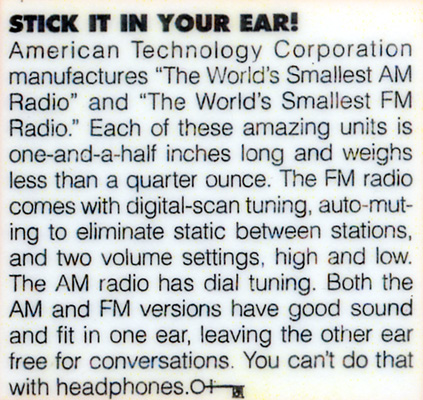 Contact Webmaster
Copyright © 2001-2005 Woody Norris. All rights reserved.
Revised: September 29, 2005