Popular Science
December 1994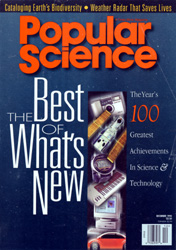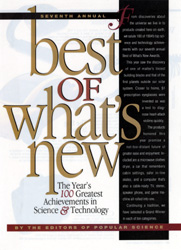 SEVENTH ANNUAL BEST OF WHAT'S NEW

The Year's 100 Greatest Achievements in Science & Technology

by the editors of Popular Science

Audio & Video

Flashback recorder, p. 71, Norris Communications Corp., 12725 Stowe Dr., Poway CA 92064.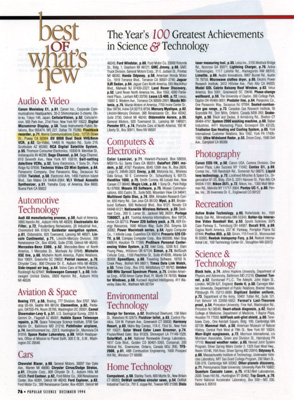 Long-Play Recorder

Norris Communications' palm-size Flashback digital recorder weighs just three ounces--but its Intel memory cartridges hold an impressive 30 or 60 minutes of high-quality recordings. Flashback has just two buttons: one records, and the other controls the fast and slow forward, stop, and play functions. A planned optional adapter and software will let Flashback's PCMCIA-compatible interface download recordings to a PC. List price for Flashback, which comes with one 30-minute cartridge. $250.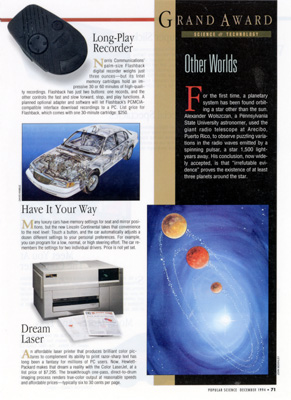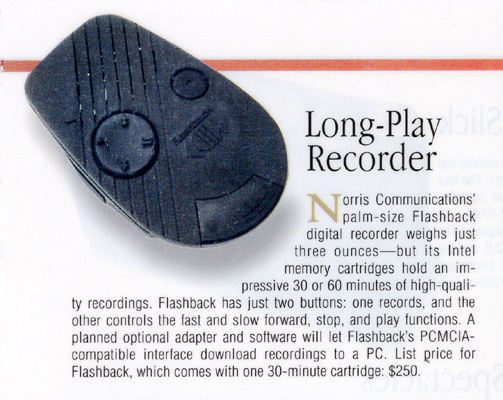 Contact Webmaster
Copyright © 2001-2005 Woody Norris. All rights reserved.
Revised: September 29, 2005