Promo
Date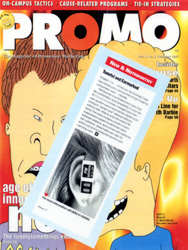 NEW & NOTEWORTHY

Tuneful and Earmarked

Poway, CA -- American Technology Corp. has introduced a device that brings music to consumers' ears--literally.

FM Sounds is a miniaturized radio that fits comfortably and completely in your ear. At 1 1/2 x 1/2 x 1/2 inches, it weighs less than one-quarter ounce and carries digital scan tuning to "center tune" desired stations without drift. Able to scan the entire FM band, the radio contains a built-in static suppression system to eliminate static between stations, and comes with batteries, ear cushions, detachable ear clips for active use and a protective sports-tube carrying case.

CAPTION: For more information call (800) 41-RADIO.
Contact Webmaster
Copyright © 2001-2005 Woody Norris. All rights reserved.
Revised: September 29, 2005