Sharper Image Spa Collection
Fall 1996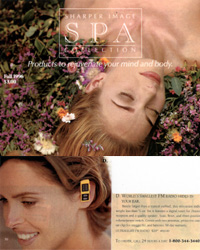 D. WORLD'S SMALLEST FM RADIO HIDES IN YOUR EAR.

Barely larger than a typical earbud, this miniature radio weighs less than 3/4 oz. Yet it features a digital tuner for clearest reception and a quality speaker. Scan, Reset, and three-position volume/power switch. Comes with two antennas, protective case, ear clip (for snugger fit), and batteries. 90-day warranty.

ULTRALIGHT FM RADIO $29.95 #NI100

TO ORDER, CALL 24 HOURS A DAY: 1-800-344-3440.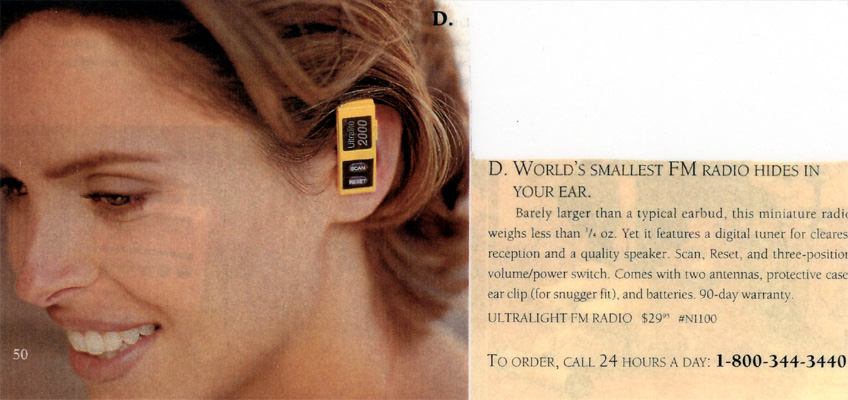 Contact Webmaster
Copyright © 2001-2005 Woody Norris. All rights reserved.
Revised: September 29, 2005