U.S. News and World Report
May 2, 1994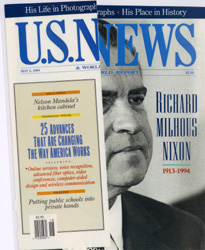 TECHNOLOGY SPECIAL

25 ADVANCES THAT ARE CHANGING THE WAY AMERICA WORKS

INCLUDING:

Online services, voice recognition, advanced fiber optics, video conferences, computer-aided design and wireless communication

THE NEW BUSINESS TOOLS

17. FLASH TECHNOLOGY

This summer, Norris Communications will release its 3-ounce Flashback digital voice recorder, which holds 30-minute SoundClips that act as a type of voice work processor, allowing users to insert a recording without erasing existing material. Unlike in a tape recorder, the clips can't be damaged, and pushing the fast-forward or reverse buttons allows a user to go quickly through a recording without turning voices into gibberish.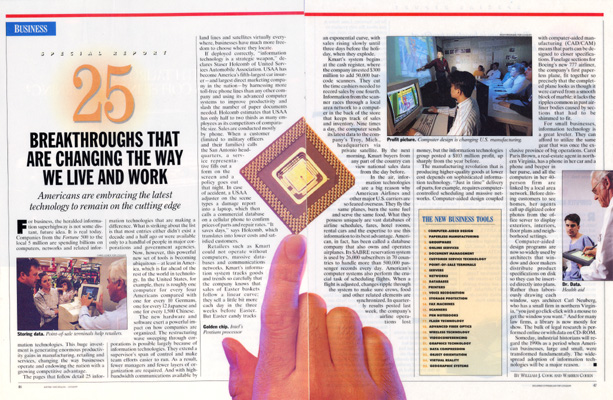 Contact Webmaster
Copyright © 2001-2005 Woody Norris. All rights reserved.
Revised: September 29, 2005